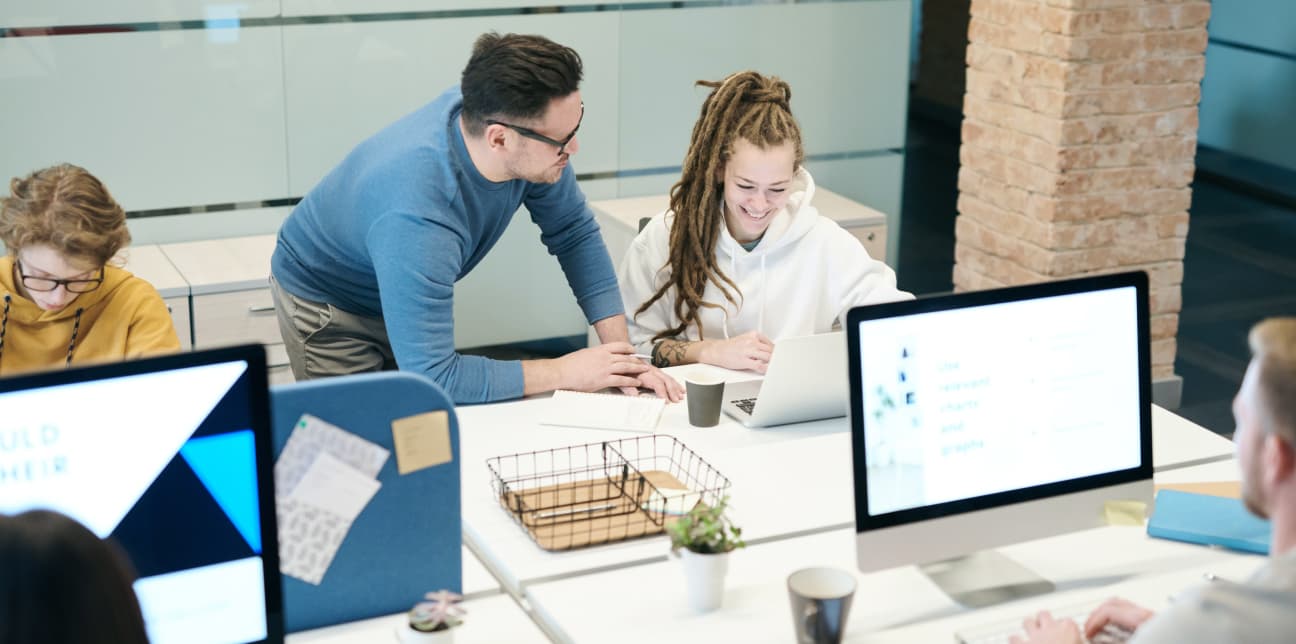 Terms & Conditions
Last revised: July 10, 2023
PLEASE READ THESE TERMS OF SERVICE CAREFULLY AS THEY CONTAIN IMPORTANT INFORMATION REGARDING YOUR LEGAL RIGHTS, REMEDIES AND OBLIGATIONS. THESE INCLUDE VARIOUS LIMITATIONS AND EXCLUSIONS, A CLAUSE THAT GOVERNS THE JURISDICTION AND VENUE OF DISPUTES, AN AGREEMENT TO ARBITRATE ON AN INDIVIDUAL BASIS IN THE USA (UNLESS YOU OPT OUT), AND OBLIGATIONS TO COMPLY WITH APPLICABLE LAWS AND REGULATIONS.
INTRODUCTION
Start Booking, LLC, a Utah limited liability company (hereinafter, "Start Booking", "we", or "us"), provides an application for scheduling and managing customer appointments. Start Booking's application is accessible online including at startbooking.com and as an application for mobile devices (Start Booking's websites and mobile applications are hereinafter collectively referred to as the "Subscription Services"). By accessing or using the Subscription Services, including by communicating with us, you agree to comply with, and be legally bound by, the provisions of these Terms of Service ("Terms"), whether or not you become a subscriber of the Subscription Services. These Terms govern your access to, and use of, the Subscription Services and constitute a binding legal agreement between you and Start Booking.
Modification
All of the provisions in these Terms, together with Start Booking's Privacy Policy (the "Policies"), constitute the "Agreement" between you and Start Booking.
Start Booking reserves the right, at our sole discretion, to modify our Subscription Services or to modify these Terms or the Policies at any time. If we modify these Terms or the Policies, we will post the modification on our website. We will also update the "Last Revised" date at the top of these Terms or the Policies. By continuing to access or use our Subscription Services after we have posted a modification or have provided you with notice of a modification, you are indicating that you agree to be bound by the Terms and Policies as modified. If the modified Terms are not acceptable to you, your sole recourse is to stop using and accessing the Subscription Services and close your account.
Eligibility
Our Subscription Services are intended solely for persons who are 18 or older. Any use of the Subscription Services by anyone under 18 is expressly prohibited.
If you have any questions for us concerning the Agreement or Start Booking generally, please contact us at [email protected].
GENERAL TERMS
Account Registration
You must open an account with us (an "Account") to use the Subscription Services. During registration we will ask you for information, including your name and other personal information. You must provide accurate and complete information in response to our questions, and keep that information current. You are fully responsible for all activity that occurs under your Account, including for any actions taken by persons to whom you have granted access to the Account. We reserve the right to suspend or terminate the Account of any user who provides inaccurate, untrue, or incomplete information, or who fails to comply with the account registration requirements.
Acceptable Use
You may only use the Subscription Services in accordance with any written documentation and this Agreement for purposes of operating your business and not for further resale or distribution without written approval from us. If any unauthorized person or entity attempts to access the Subscription Services, they shall be deemed to be accessing a computer without authorization and trespassing on Start Booking's property and shall be liable for damages resulting therefrom. Your violation of the provisions of any license granted by Start Booking under this Agreement shall constitute, among other offenses, trespass, breach of contract, and access of a computer without authorization with the intent to cause damage.
You agree not to: (i) license, sublicense, sell, resell, rent, lease, transfer, assign, distribute, time share or otherwise commercially exploit or make the Subscription Services available to any third party other than your employees, agents and customers ("Users"); (ii) use the Subscription Services to collect, transmit or process (a) infringing, offensive, obscene, threatening, libelous, or otherwise unlawful or tortious material, including material that is harmful to children or violates third party privacy rights; (b) send, store, publish, post, upload or otherwise transmit any viruses, Trojan horses, worms, time bombs, corrupted files or other computer programming routines on or through the Subscription Services that are intended to damage, detrimentally interfere with, surreptitiously intercept or expropriate any systems, data, personal information or property of another; (c) confidential health information governed under the Health Insurance Portability and Accountability Act of 1996 (HIPAA); (d) unencrypted identifiable financial information (such as Social Security numbers, credit card numbers, bank account numbers, or bank routing information); (e) password information for any third-party users (iii) interfere with or disrupt the integrity or performance of the Subscription Services; or (iv) attempt to gain unauthorized access to the Subscription Services; (v) access Subscription Services for the purpose of building a similar or competitive offering; (vi) copy, translate, create a derivative work of, reverse engineer, reverse assemble, disassemble, or decompile Subscription Services or any part thereof or otherwise attempt to discover any source code or modify the Subscription Services. You are responsible for all compliance with this Agreement, for charges incurred by your Users under your Account, and for ensuring that Users maintain the confidentiality of their passwords and user names. Certain plans of the Subscription Services offer integration capabilities via an application programming interface, or API. The number of API calls you can make per account is limited to an aggregate maximum of 60/minute and we reserve the right to change the maximum at any time. Calls to the API that exceed the daily maximums in the preceding sentence may require payment of additional charges. Start Booking may (but have no obligation to), in its sole discretion, remove or modify any content, data or information submitted by you which we deem to violate this section. You agree that you shall comply with any and all applicable laws, rules and regulations relating to the collection, use, storage, processing and disclosure of personally identifiable information (including your Data containing personally identifiable information or any other personally identifiable information of any Users), as that term is defined in any applicable jurisdiction (collectively, "Privacy Laws"). We shall not be responsible for and shall incur no liability arising out of your compliance with any Privacy Laws. If you do not agree to any provision of this Section, you may not use the Subscription Services offered by us.
Customer Terms
During the term of the Subscription Services, you may conduct business with your customers ("Customers") relating to your products and services made available to your customers through the Subscription Services ("Offerings"), including without limitation, entering into correspondence with, advertising, selling, or offering promotions to Customers regarding such Offerings. You warrant to us that you have the legal right to engage in the foregoing activities with respect to the Offerings. In furtherance of the foregoing and on the condition that Customer complies with all terms and conditions of this Agreement and subject to this Agreement, you grant such Customer a limited, revocable, nonexclusive, nonassignable, nonsublicensable right and license to access, use, display and run the services through a generally available web browser, mobile device, or Start Booking authorized application (but not through scraping, spidering, crawling or any other technology or software used to access data without the express written consent of Start Booking) to make appointments, schedule classes, make purchases, and for any other use that we currently make available or may make available through the customer services. You are solely responsible for the terms, conditions, warranties or representations associated with conducting business with Customers relative to the Offerings. You acknowledge and agree that you are solely responsible for establishing and enforcing the terms and conditions under which each Customer accesses and uses the Subscription Services for purposes of transacting business with you, provided such will contain terms and conditions that substantially and without contradiction: (i) inform Customers that Start Booking operates all or portions of your web site pursuant to contractual agreements with you, the provider of the services and/or products sold on the website; (ii) state that Start Booking and you are not affiliates of one another and have no relationship with one another other than through these agreements; (iii) inform the Customer that you may be collecting non-public personally-identifiable information about such Customer in connection with the Customer's use of your website and obtain the Customers' consent as required by applicable law to yours and Start Booking's use of such non-public and personally-identifiable information for the foregoing purposes; (iv) expressly notifies the Customer that the Offerings offered by you are in no way sponsored, endorsed or administered by, or associated with, Start Booking; (v) disclaim on behalf of Start Booking all implied and express warranties related to the Subscription Service, your website, and the Offerings, and (vi) limit the liability of Start Booking such that Start Booking will not, to the maximum extent allowable by law, be liable to any Customer for any direct, indirect, consequential, exemplary, special or punitive damages, regardless of the nature of the claim asserted against Start Booking and whether Start Booking was informed of the possibility of such damages. In complying with the foregoing requirements, you may refer to Start Booking specifically or generically by use of terms such as "supplier," "vendor," "licensor," "service provider" or other similar term. In addition, you will not make any warranties, representations or commitments to Customers in such terms of service which would (a) imply an endorsement by Start Booking of any Offering; (b) purport to bind Start Booking to any legal obligations owed by you to the Customer; or (c) entitle any Customer to enforce the terms of this Agreement against Start Booking. Start Booking and you will reasonably collaborate and mutually agree to include adequate disclaimers or notices on the Subscription Services to give effect to the foregoing provision. No Customer is a third-party beneficiary of this Agreement.
Your Content
The Subscription Services may include functionality for uploading or providing photos, logos, products, loyalty programs, promotions, advertisements and other materials or information ("Content").
You grant us and our subsidiaries, affiliates, and successors a worldwide, non-exclusive, royalty-free, fully-paid, transferable, and sub-licensable right to use, reproduce, modify, adapt, publish, prepare derivative works of, distribute, publicly perform, and publicly display your Content throughout the world in any media in order to provide and promote the Subscription Services. You retain all rights in your Content, subject to the rights you granted to us in this Agreement. You may modify or remove your Content via your Account or by terminating your Account, but your Content may persist in historical, archived or cached copies and versions thereof available on or through the Subscription Services.
You will not upload or provide Content or otherwise post, transmit, distribute, or disseminate through the Subscription Services any material that: (a) is false, misleading, unlawful, obscene, indecent, lewd, pornographic, defamatory, libelous, threatening, harassing, hateful, abusive, or inflammatory; (b) encourages conduct that would be considered a criminal offense or gives rise to civil liability; (c) breaches any duty toward or rights of any person or entity, including rights of publicity, privacy or trademark; (d) contains corrupted data or any other harmful, disruptive, or destructive files; (e) advertises products or services competitive with our products and services, as determined by us in our sole discretion; or (f) in our sole judgment, is objectionable, restricts or inhibits any person or entity from using or enjoying any portion of the Subscription Services, or which may expose Start Booking, its affiliates or its customers to harm or liability of any nature.
Although we have no obligation to monitor any Content, we have absolute discretion to remove Content at any time and for any reason without notice. You understand that by using the Subscription Services, you may be exposed to Content that is offensive, indecent, or objectionable. We take no responsibility and assume no liability for any Content, including any loss or damage to any of your Content.
Security
We have implemented technical and organizational measures designed to secure your personal information from accidental loss and from unauthorized access, use, alteration, or disclosure. However, we cannot guarantee that unauthorized third parties will never be able to defeat those measures or use your personal information for improper purposes. You provide your personal information at your own risk.
You are responsible for safeguarding your password and for restricting access to the Subscription Services from your compatible mobile devices and computer(s). You will immediately notify us of any unauthorized use of your password or Account or any other breach of security. In the event of any dispute between two or more parties as to account ownership, we will be the sole arbiter of such dispute in our sole discretion. Our decision (which may include termination or suspension of any Account subject to dispute) will be final and binding on all parties.
Third Party Services
Our software may contain features designed to interoperate with third party applications or services not supplied by us as part of the Subscription Services (by way of example, but not limitation, search engines, Twitter, Facebook, credit card payment processors, marketing service providers and online publishers) ("Third Party Service"). To use such features, you may be required to obtain or maintain access to such Third Party Services from the applicable providers. You are solely responsible for obtaining and maintaining such access consistent with the terms of use governing such Third Party Services. To the extent any information regarding such access is disclosed to Start Booking hereunder, it will constitute your confidential information hereunder and will be used by us solely as necessary to provide the Subscription Services to you and subject to this Agreement. To the extent that the availability of all or a portion of the Subscription Services depends on the corresponding availability of Third Party Services, Start Booking is not liable to you if changes in Third Party Services cause the unavailability of all or a portion of the Subscription Services. Further, if the provider of any such Third Party Service makes the Third Party Service unavailable for interoperation with the corresponding Subscription Services features, Start Booking may cease providing such Subscription Services features without entitling you to any refund, credit, or other compensation. The foregoing licenses and rights of access of Start Booking in this Section will terminate in their entirety upon the conclusion of your Subscription Services or termination of this Agreement, except for any surviving obligations of confidentiality specifically set forth below. Start Booking may refer you to third party providers that offer the Third Party Services or other services related to the Subscription Services, including marketing, implementation, customization and other consulting services. Start Booking does not warrant either the Third Party Services or any other services provided by third parties, whether or not such services are referred to you by Start Booking. You further acknowledge and agree that we shall not be responsible or liable, directly or indirectly, for any damage or loss caused or alleged to be caused by or in connection with the use of or reliance on any such content, goods or services available on or through any website or resource offered by a Third Party Service. If you engage a third party service provider to prepare any modifications or derivative works to our software pursuant to a separate agreement between you and such third party provider, you will only use such modifications or derivative works consistent with the terms of this Agreement and only during your use of the Subscription Services.
Your License
We grant you a limited, non-exclusive, revocable, non-transferable, non-sublicensable license to use the software that is part of the Subscription Services, as authorized in these Terms. We may make software updates to the Subscription Services available to you, which you must install to continue using the Subscription Services. Any such software updates may be subject to additional terms made known to you at that time.
Ownership
We reserve all rights not expressly granted to you in these Terms. We own all rights, title, interest, copyright and other worldwide Intellectual Property Rights (as defined below) in the Subscription Services and all copies of the Subscription Services. These Terms do not grant you any rights to our trademarks or service marks.
For the purposes of these Terms, "Intellectual Property Rights" means all patent rights, copyright rights, mask work rights, moral rights, rights of publicity, trademark, trade dress and service mark rights, goodwill, trade secret rights, and other intellectual property rights that may exist now or come into existence in the future, and all of their applications, registrations, renewals and extensions, under the laws of any state, country, territory or other jurisdiction.
You may submit comments or ideas about the Subscription Services ("Ideas"). By submitting any Idea, you agree that your disclosure is gratuitous, unsolicited, and without restriction, that it will not place us under any fiduciary, confidentiality or other obligation, and that we are free to use the Idea without any additional compensation to you, and/or to disclose the Idea on a non-confidential basis or otherwise to anyone.
Product Research Information
You grant Start Booking a limited, non-exclusive, worldwide, perpetual, royalty-free right and license to use information regarding your use of the Subscription Services in a generalized and unidentified form for product research, product development, marketing, and business analysis ("Product Research Information"). Product Research Information may consist of, by way of example but not limitation: (i) aggregated total transactions, bookings, or revenue attained by all Start Booking customers' use of the Subscription Services, (ii) software usage analysis, such as industry-specific use cases, most- or least-used features or functions, preferred integrations with third party systems or applications, average API calls, and (iii) software or other performance information. At no time will the foregoing incorporate any of your materials and/or identify you, your Users, or your Customers. Start Booking retains all intellectual property rights in such Product Research Information.
Charges and Payment of Fees and Taxes
You will pay all fees set forth in each order form ("Order Form") you fill out to subscribe to our Subscription Services. Unless an Order Form provides otherwise, fees are invoiced and payable monthly or annually. Upon execution of an Order Form, all payment obligations are non-cancelable and all amounts paid are non-refundable except as otherwise expressly set forth in this Agreement. Unless otherwise set forth in the Order Form, all fees are payable in United States Dollars. You agree to provide us with complete and accurate billing and contact information. This information includes your legal company name, street address, e-mail address, and name and telephone number of an authorized billing contact.
Our fees are exclusive of all taxes, levies, or duties imposed by taxing authorities, and you are responsible for all such taxes, levies, or duties, excluding only United States (federal or state) taxes imposed upon Start Booking, based on Start Booking's income. If Start Booking has the legal obligation to collect and pay any federal, state, or local taxes associated with sales of its products and / or services, you authorize us to collect and remit such taxes due.
If you believe any payment processed by us is incorrect, you must contact us in writing within ten (10) days of the date of the applicable statement date containing the amount in question setting forth in specific detail the specifics of the amount(s) in dispute, or such payment will be deemed final.
We are pleased to accept payment by supported credit cards under the terms and conditions in this section. You hereby authorize Start Booking to bill your credit card on file with Start Booking for the fees payable for the initial billing period and on each monthly anniversary of the effective date for the fees then payable. Payments made by means of a credit card or direct debit shall be due and payable immediately on the pertinent payment period set forth in the Order Form, and shall not require the issuance of a corresponding invoice. The availability of Services that are purchased by credit card or direct debit payments shall be subject to confirmation of payment receipt in full at the sole discretion of Start Booking. By using a credit card to pay for the Subscription Services, you confirm that the card being used is yours. All credit card holders are subject to validation checks and authorization by the card issuer and we are not obliged to inform you of the reason for any refusal. We bear no responsibility for your card issuer or bank charging you as a result of our processing of your payments in accordance with your instructions. By execution of this Agreement, you specifically and expressly affirm the applicable authorizations to effect such direct debits and/or charges.
Delinquent payments are subject to interest of 1.5% per month on any outstanding balance, or the maximum permitted by law, whichever is less, plus all expenses of collection. If you or Start Booking initiate termination of this Agreement, you will be obligated to pay the balance due on your account computed in accordance with the terms of this Agreement. We reserve the right to impose a reconnection fee of 100% of the previous month's Subscription Services fees if you are suspended due to non-payment and thereafter requests access to the Subscription Services.
Payment Processing Fees
If you process your payments through Start Booking, you agree to pay the applicable processing fees listed below. All Fees are charged at the time we process a transaction and are in addition to bank or Stripe fees. All processing fees are denominated in US dollars and are collected as a percentage of the transaction amount.

Free plans: 3%
Basic or Individual plans: 2.5%
Business plans: 1.5%
Pro plans: 1%

Term and Termination

Term. This Agreement commences on the Effective Date and, unless earlier terminated in accordance with the provisions herein, will continue in full force and effect for so long as Order Forms are in effect between you and Start Booking.

Cancellation and Automatic Renewal. Each Subscription Term commences on the date of execution of the applicable Order Form and continues for the period set forth in such Order Form. The Subscription Term shall automatically renew in successive and consecutive periods of the same length as originally purchased, unless you provide written notice of non-renewal at least thirty (30) days prior to the upcoming Subscription Term renewal date. We reserve the right to increase pricing for the Subscription Services applicable during a renewed Subscription Term, provided such (i) shall be noted in our quote or other communication issued at least thirty (30) days prior to the upcoming Subscription Term renewal date, and (ii) shall not exceed our then-current standard pricing for the such Subscription Services. If you have purchased an annual Subscription Term and elect to terminate the receipt of Subscription Services during a Subscription Term for your convenience, you must issue no less than sixty (60) days' prior written notice of such termination, the effective date of termination shall be the last day of the second calendar month following receipt of notification. By way of example, if you issue notice of termination on May 17th, termination shall not be effective, until July 31st. If you have purchased a month-to-month Subscription Term and elect to terminate the receipt of Subscription Services during a Subscription Term for your convenience, you must issue thirty (30) days' prior written notice of such termination, the effective date of termination shall be the thirty (30) days following receipt of notification.

Termination for Cause. This Agreement may be terminated by either party for cause as follows: (i) upon thirty (30) days written notice if the other party breaches or defaults under any material provision of this Agreement and does not cure such breach prior to the end of such thirty (30) day period, (ii) effective immediately and without notice if the other party is declared bankrupt or insolvent, ceases to do business without a successor, or otherwise terminates its business operations, except as a result of an assignment permitted hereunder.

Account Suspension. Start Booking may immediately suspend your's, your Users' and your Customers' access to the Subscription Services in the event that (i) either you, your User or your Customer is engaged in, or Start Booking in good faith suspects is engaged in, any unauthorized conduct (including any violation of the terms of this Agreement, any applicable law or third party right), or (ii) your account is delinquent for more than sixty (60) days from the original payment due date. We will notify you prior to or contemporaneously to such suspension. We will use diligent efforts to limit any suspension only to the affected portions of the Subscription Service, and to promptly restore the Subscription Services upon satisfactory cure or resolution of the issues triggering such suspension.

Effect of Termination. If Start Booking and you have issued a single Order Form pursuant to this Agreement, termination of the Order Form will automatically terminate this Agreement. If we (including Participating Properties) have issued multiple Order Forms pursuant to this Agreement, termination of one Order Form with a Participating Property will not terminate any other Order Form with a different Participating Property or this Agreement. However, upon termination of this Agreement, all subscriptions granted under all Order Forms issued under this Agreement will terminate immediately. Upon termination of this Agreement or an Order Form, all rights and licenses granted by one party to the other under this Agreement will terminate, except with respect to your Data in our possession, which we will make available to you solely through existing reporting functionality in our software within thirty (30) business days of termination if so requested by you in writing at the time of termination. We reserve the right to withhold any of your Data in the event you fail to pay any amount owed to us when due, for so long as such payment is unpaid. You agree and acknowledge that sixty (60) days after the effective date of termination we have no obligation to retain the your Data and may, unless legally prohibited, delete such Data in our systems or otherwise in our possession or under our control. In the event of termination of a project set forth in an applicable Order Form, you agree to pay us all fees due, and unreimbursed out-of-pocket expenses incurred by us up to the date of termination or expiration of such Order Form.

Survival. The following sections of this Agreement survive and remain in effect in accordance with their terms upon termination: Ownership, Term and Termination, Disclaimer, Indemnification, Applicable Law, Limitation on Time to Initiate a Dispute, and Entire Agreement.

Applicable Law

You agree that, except to the extent inconsistent with or preempted by federal law, the laws of the State of Utah, without regard to principles of conflict of laws, will govern the Agreement and any claim or dispute that has arisen or may arise between you and slapup, except as otherwise stated in the Agreement. These Terms and your use of the Services will be interpreted in accordance with the laws of the State of Utah and the United States of America, without regard to its conflict-of-law provisions. You and we agree to submit to the personal jurisdiction of a state court located in Salt Lake County, Salt Lake City, Utah or a United States District Court for the District of Utah located in Salt Lake City, Utah.

Copyright Protection

We respond to notices of alleged copyright infringement and terminate accounts of repeat infringers according to the process set out in the US Digital Millennium Copyright Act and similar laws. If you think a user is violating your copyright(s) and want to notify us, you can submit notices to [email protected].

Disclaimer

THE SUBSCRIPTION SERVICES ARE PROVIDED "AS IS" WITHOUT ANY EXPRESS OR IMPLIED WARRANTY OF ANY KIND INCLUDING WARRANTIES OF MERCHANTABILITY, NONINFRINGEMENT OF INTELLECTUAL PROPERTY, OR FITNESS FOR ANY PARTICULAR PURPOSE. IN NO EVENT SHALL START BOOKING OR ITS SUPPLIERS BE LIABLE FOR ANY DAMAGES WHATSOEVER (INCLUDING, WITHOUT LIMITATION, DAMAGES FOR LOSS OF PROFITS, BUSINESS OPPORTUNITY, GOODWILL OR REPUTATION, BUSINESS INTERRUPTION, LOSS OF INFORMATION) ARISING OUT OF THE USE OF OR INABILITY TO USE THE SUBSCRIPTION SERVICES, EVEN IF START BOOKING HAS BEEN ADVISED OF THE POSSIBILITY OF SUCH DAMAGES. BECAUSE SOME JURISDICTIONS PROHIBIT THE EXCLUSION OR LIMITATION OF CERTAIN WARRANTIES OR LIABILITY FOR CONSEQUENTIAL OR INCIDENTAL DAMAGES, THE ABOVE LIMITATION MAY NOT APPLY TO YOU. Start Booking further does not warrant the accuracy or completeness of the information, text, graphics, links or other items contained within these materials. Start Booking may make changes to these materials, or to the products described therein, at any time without notice. Start Booking makes no commitment to update the Subscription Services.

Indemnification

To the extent permitted by applicable law, you agree to release, defend, indemnify, and hold slapup and its subsidiaries, officers, directors, employees, and agents, harmless from and against any claims, liabilities, damages, losses, and expenses, including, without limitation, reasonable legal and accounting fees, arising out of or in any way connected with your access to or use of the Services or your violation of these Terms; your user content; your interaction with any user, purchasing a food product, or creation of a listing for a food product, including but not limited to any injuries, losses, or damages (compensatory, direct, incidental, consequential, or otherwise) of any kind arising in connection with or as a result of a purchase or sale of a food product.

Limitation on Time to Initiate a Dispute

Any action or proceeding by you relating to any dispute must commence within one year after the cause of action accrues.

Assignment

These Terms, and any rights and licenses granted hereunder, may not be transferred or assigned by you and any attempted transfer or assignment will be null and void.

Entire Agreement

This Agreement states the entire understanding between you and Start Booking concerning your access to and use of the Subscription Services and supersedes any earlier verbal or written communications between us. You may not delegate your legal obligations or transfer any of your rights, in whole or in part, to any third party without advance written consent of Start Booking. You will remain responsible for your obligations hereunder in any event. If any provision of this Agreement is construed to be unenforceable, the remaining provisions will not be affected and will continue in full force and effect. A Start Booking Director or Officer must agree to any modification or waiver of any term of this Agreement in writing. Start Booking's failure to exercise any right under this Agreement will not constitute a waiver of any other right Start Booking may have.

California Complaints

Start Booking can be contacted at the following Email Address: support@startbooking.com. If you are a California resident, in accordance with Cal. Civ. Code §1789.3, you may report complaints to the Complaint Assistance Unit of the Division of Consumer Services of the California Department of Consumer Affairs by contacting them in writing at 400 R Street, Sacramento, CA 95814, or by telephone at 1-800-952-5210.