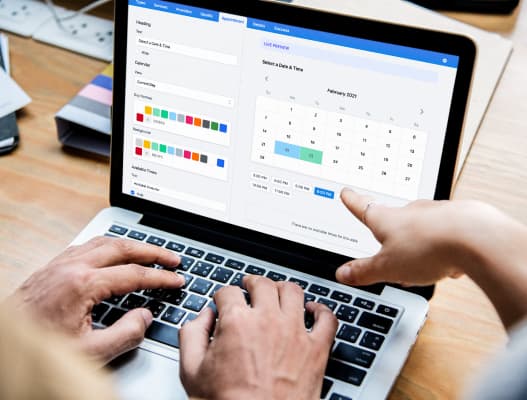 Offer seamless booking
Your brand means everything to you… and it matters to your customers, too. Create a booking experience that matches your brand rather than relying on a third-party booking site to close the deal for you.
Customize your calendar with your logo, photos, and brand colors so it blends right into your website. It'll give you more control over the entire customer experience, even before they walk through your doors.